Swain Center Team Members
Phone Number: 910.962.2728
Interim Director
Matt Mylott, MBA
CIS Building 1004
mylottm@uncw.edu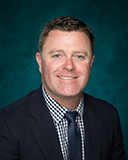 A native Californian, Matt Mylott joined the Cameron School of Business in 2017 as the Assistant Director of Client Management at the Swain Center. Matt's professional experience includes in extremis leadership, crisis negotiation, brand/relationship management, team building, strategic partnerships, and public speaking. Matt is a veteran of the United States Marine Corps, and most recently worked as a SWAT operator in California. Matt earned his B.A. in Political Science ('07) and MBA ('18) from UNCW.
Regional Economist
Dr. Adam Jones
CH 220-L
jonesat@uncw.edu
Dr. Jones is an Associate Professor of Economics at the Cameron School of Business. Prior to joining the faculty, Dr. Jones worked with the Newton County Chamber of Commerce in Covington, GA. He has published in the Economic Development Quarterly, the Atlantic Economic Journal, and the Journal of Economics and Finance. His research is on local public finance and regional economics, with a focus on North Carolina issues and tax-base development. He earned his Ph.D. from the University of Georgia.
Operations
Jennifer Schacher
CIS Building 1004
schacherj@uncw.edu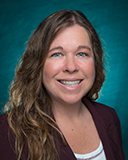 Jennifer Schacher has experience in budgets, accounting, and operations. She earned her B.S. from the Cameron School of Business at UNCW and completed coursework for a master's degree in Accounting. During her 10 years with UNCW, she has served a 2 year term with the Staff Senate and has been a 2018 Staff Excellence Nominee. She oversees the logistics and operations in the Swain Center. This fall, Jennifer will be pursuing a Master's Degree in Instructional Technology.
Program Associate
Paula Salinas
CIS Building 1004
salinasp@uncw.edu
Paula Salinas has been with the Swain Center for a little over a year. Coming from New York with a strong program administration background primarily in healthcare, Paula has great attention to detail along with superb personal skills. She has an extensive realm of experiences in finance, higher education, marketing, and non-profits. During her free-time, Paula enjoys being one with nature. She researches various bird species, cares for her home and garden, and walks her 2 Australian Shepherds on the beach.
Student Program Assistant
Samantha Archer
CIS Building 1004
Student Program Assistant
Porter Ellison
CIS Building 1004
Student Program Assistant
Huong Rcom
CIS Building 1004
Student Program Assistant
Abbie Rowe
CIS Building 1004
Student Program Assistant
Desttiny Salazar
CIS Building 1004