Get 3 college credits for FREE!
Develop entrepreneurial skills by taking a 3-credit course: EBD 380: Entrepreneurship
Framed certificate of completion
Transcript showing completed course work after student completes the Transcript Request Form within one month of starting the course and emails it to  swain@uncw.edu with the Subject Line: HA Transcript Request
The curriculum includes short, focused interviews from some of today's most influential entrepreneurs have been curated specifically for HAA Scholars. Interviews are being added frequently and currently include:
Elon Musk, Tesla and SpaceX 
Reid Hoffman, LinkedIn 
Drew Houston, Dropbox 
Jon Schmidt, The Piano Guys 
Richard Branson, Virgin Group 
Jeff Bezos, Amazon.com  
Zack Kaplan, Inventables 
Justin Gold, Justin's Nut Butter 
Mark Ecko, Ecko Unlimited 
This course is designed specifically for  Horatio Alger Scholarship Recipients. UNCW students can not take this course.
Eligibility
Must be a Horatio Alger Scholarship Recipient
Completed 24 hours of transferable college credit at your home institution.
Minimum cumulative grade point average of 2.5
Not attend school at one of the 8 states that do not accept distance education transfer credits.

Alabama, Minnesota, Missouri, Montana, New Mexico, Utah, and Wyoming.
This online course in Entrepreneurship is designed so you will learn to:
identify business opportunities 
conduct business feasibility studies 
develop a business plan 
evaluate alternative ways of financing new ventures 
identify the appropriate form of legal organization 
"I want to share how amazing the students who take this course are. One of our recent students completed the course while working as an intern for NASA. His business proposal, concept and feasibility statement were focused on opening Taekwondo studios in underserved areas using community resources. That makes sense because, in addition to being a rocket scientist and first generation college student, he happens to also be a black belt! Another student just launched her business. She's in the healthcare field and provides training for home health providers."
-Dr. Doug Miller, Course Instructor
Prior students say:
"I loved it!"
"It was really doable and easy to manage and interesting."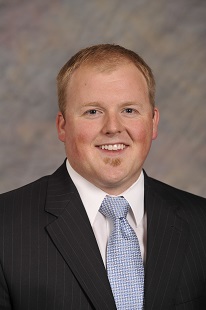 Dr. Doug Miller
Assistant Professor of Entrepreneurship & Management
Doug Miller is an expert on firm innovation, new venture founder commitment, and founder team cohesion. He has been a co-founder of three businesses and is an award-winning professor. He is a frequent speaker on emotional intelligence and published the "Coaching Excellence Benchmark Study" in partnership with Proficient Learning, LLC. His work has been cited in popular press, including the Wall Street Journal¸ and published in leading academic outlets.
Dr. Miller is an Assistant Professor at Virginia Commonwealth University (VCU). Prior to VCU, he worked as a tenure track faculty in the Cameron School of Business at UNC Wilmington.
Doug is originally from "Big Sky" country and makes a yearly return to the Rocky Mountains to test his resilience in cold climates above 10,000 feet. Following these adventures, he is always grateful to return to Coastal Carolina.
Doug Miller Education Details
Education
PhD, Strategy & Entrepreneurship, Washington State University, 2013
MBA, Entrepreneurship, University of Montana, 2009
Bachelors, English Literature, Utah State University, 2008