CSB News & Events
CSB Earns Top Spots in Rankings
Nov. 28: The UNCW Cameron School of Business is proud to announce that it has been ranked third on the list of 10 Best Colleges for Business Majors in North Carolina for 2018 by Zippia, as well as fifth on The Best Master's Degrees' Top 30 Affordable Executive MBA Online with Specializations 2019 list.
Zippia –  a website dedicated to helping people find and pursue the right career – ranked schools based on career results (mean earnings and ratio of people working), business emphasis (percentage of graduating class that are business majors) and school performance (admissions rate, graduation rate, overall cost of attendance and median amount of debt).
The Best Master's Degrees, whose mission is to help prospective graduate students make informed decisions about what kind of degree to pursue and where to study, reviewed over 200 colleges and universities listed by the National Center for Education Statistics (NCES) College Navigator that offered at least one online executive MBA with a specialization option. They narrowed their selection by accreditation, graduate tuition/fees of less than $17,000 per year, and the school or program ranking in a major publication. CSB's Online Executive MBA specialization in healthcare management is featured in the ranking, but business analytics, finance and international business are also available specializations.
---
CSB Named a "Best" Business School by The Princeton Review
Nov. 16: Cameron School of Business is an outstanding business school, according to The Princeton Review. The education services company profiles the school in its 2019 annual business school rankings.
According to Robert Franek, Princeton Review Editor-in-Chief, "We recommend Cameron School of Business as one of the best to earn an MBA. We chose the 252 on-campus MBA programs schools on this list based on our high regard for their academics and our assessment of institutional data we collect from the schools. We also solicited and greatly respect the opinions of 18,400 students attending these schools who reported on their experiences at their schools on our 80-question student survey."
The Princeton Review's on-campus MBA survey asked students at the 252 b-schools about their school's academics, student body, and campus life as well as about themselves and their career plans. The student surveys that were used for this edition were conducted in the 2015-16, 2016-17, and 2017-18 academic years.
The Princeton Review's business school profiles have sections on academics, student life, admissions information and graduates' employment data. In the profile on Cameron School of Business, some of the comments from students include, "Professors of UNCW exhibit strong, experienced leadership in preparing, teaching, and guiding students through the business program" and "MBA candidates at UNCW are generally 'hard-working, funny, and willing to support and help others.'"
The profiles also have five categories of ratings that The Princeton Review tallies based on institutional data it collected during the 2017-18 academic year and/or its on-campus MBA student survey. The ratings are scores on a scale of 60 to 99. Rating categories are: Academic Experience, Admissions Selectivity, Career, Professors Interesting, and Professors Accessible. Among the ratings in the Cameron School of Business profile are scores of 93 for Professors Accessible and 92 for Professors Interesting.
---
Dr. Tom Janicki Receives EDSIG Fellow Recognition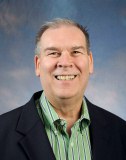 Nov. 14: Last week at the ISCAP (Information Systems & Computing Academic Professionals) Conference in Norfolk, Dr. Tom Janicki of Cameron School's BAISSC department received the EDSIG Fellow Recognition, a lifetime achievement award for service to the IS Academic Community. Each year, Fellows are inducted in honor of their sustained, long-term, meaningful and effective support of AITP-EDSIG in its ongoing mission to improve IS Education, mentor IS students, and foster the careers of IS faculty.
Congratulations, Dr. Janicki!
---
UNCW Named 5th Best Online College in North Carolina
October 19: The University of North Carolina Wilmington is ranked 5th on 2019's list of the Best Online Colleges in North Carolina, according to the website Guide to Online Schools. Colleges were ranked according to affordability and potential for salary-based earnings. The listing highlights 20 online programs offered by UNCW, including the Master of Science in Clinical Research, the Executive M.B.A. and the Doctor of Nursing Practice.
---
Drs. Janicki and Ciner Recognized with CSB Professor Awards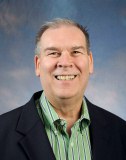 September 5: Professor of Information Systems, Tom Janicki, was awarded the first Cameron School of Business Service Award, recognized for his internal and external service efforts. Externally, Dr. Janicki is the publisher of two journals (Information Systems Education Journal and Journal for Information Systems Applied Research). He also serves on three not-for-profit boards: Information Systems and Computing Academic Professionals, St. Jude's Wilmington Foundation and Sigma Tau Gamma Foundation. He also serves on the Cape Fear Community College Technology Programs Advisory Board and is the Treasurer of his church, St. Jude's MCC. Additionally, Janicki is the meeting planner for the annual EDSIGCON/CONISAR International Conference. Internally, Dr. Janicki leads the WITX (Wilmington Information Technology eXchange), the largest gathering of IT professionals in southeast North Carolina; the Technology and Analytics Career Day; and is a moderator of the IS/IT Corporate Advisory Board.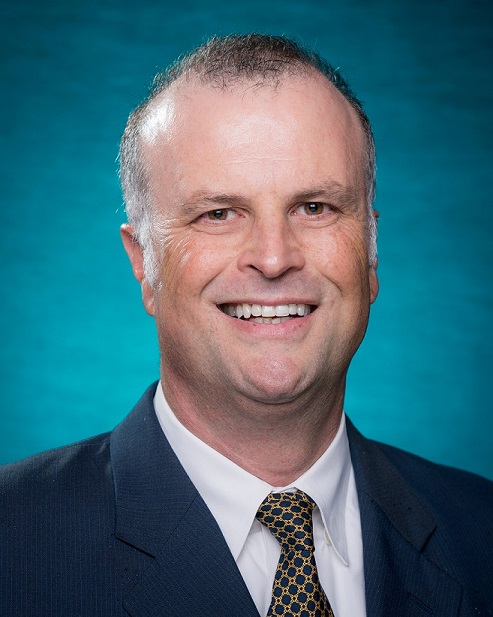 Professor of Finance, Dr. Cetin Ciner, was awarded the Cameron School of Business Faculty Research Award, created to recognize exceptional faculty contributions in research and creative activity at UNCW. Dr. Ciner's major fields of research include macroeconomic impacts on commodity markets and the transmission of shocks across financial markets. He has authored or co-authored 34 peer-reviewed publications with an additional 3 papers currently under review. Seventeen of these publications are sole-authored. Ciner also serves as editors for three financial journals, is a visiting researcher at Trinity College in Dublin, and has had numerous quotations in popular press such as AP, CNN and Bloomberg.
Congratulations!
---
Dr. Marshall Goldsmith to Speak at UNCW
August 20: World-renowned business educator and coach, Dr. Marshall Goldsmith, will be speaking at UNCW on September 19 in partnership with the JCG Infinity Leadership Series and the Swain Center for Executive Education and sponsorship by PPD, LLC.
Dr. Goldsmith is known for his ability to get results for top leaders including CEOs and management teams. He has written or been the editor of 35 books (selling over 2 million copies), and is a Thinkers50 top ten business thinker, "World's Most Influential Leadership Thinker" (2015, 2011) and top rated executive coach (2015, 2013, 2011).
September's two-hour presentation will focus on Marshall's recent book, "What Got You Here Won't Get You There: How Successful People Become Even More Successful."
The event is supplemented by a Stakeholder Centered Coaching Executive Coach Certificate Workshop being offered September 20-21. The Stakeholder Centered Coaching® Certification is a comprehensive process to help both internal HR coaches, and external coaches, become skilled in a form of behavioral coaching employed by Marshall Goldsmith.
To register for either of these events, visit uncw.edu/swain/courses.
---
Beta Gamma Sigma at UNCW Named "Honors Chapter"
August 13: The UNCW chapter of Beta Gamma Sigma, the International Business Honors Society for AACSB-accredited schools, has qualified for recognition as an Honors Chapter. Qualifying for this recognition is indicative of a campus where academic excellence is highly valued and where the faculty officers of the chapter work diligently to enhance Beta Gamma Sigma's stature on campus.
For more information on BGS, contact Dr. Elizabeth Baker, the chapter advisor for UNCW.
---
UNCW's YEP Program Provides Skills for the Future
July 3: UNCW's Youth Entrepreneurship Summer Program is helping young entrepreneurs build skills for a future career in construction.
This year's theme, "Construction: Beyond Brick and Mortar," is designed to show participants the physical and technological aspects of the construction industry and its importance to the community.
The week-long program, which begins July 8, nurtures the interests of local students who have the potential to be leaders both in business and within the community. Projects, field trips and guest speakers are all centered around a theme, so students are shown what it means to be an entrepreneur in a particular field.
Read more on uncw.edu/news, or access the registration form on the YEP page.
---
CSB's Online Executive MBA Ranked #4 by Best Master's Degrees
June 28: Best Master's Degrees placed Cameron School's Executive MBA online degree program at #4 in their recent ranking of the top 30 best online executive MBA programs of 2018; this ranking considered accreditation and raw affordability. Bestmastersdegrees.com credits the University of North Carolina Wilmington with providing one of the best online MBA programs for students seeking a master's level business degree with a wide array of specializations allowing students to hone in on content best suited for their career trajectory. While mostly online, students benefit from two short campus residencies lasting 2-3 days at the main campus in Wilmington, NC. Students also participate in an international residency lasting 7-10 days in Europe or China. In addition to core curriculum, students can choose from specializations in business analytics, finance, healthcare management, or international business.
The Best Master's Degrees' mission is to help prospective graduate students make informed decisions about what kind of degree to pursue and where to study.
For more information on our Executive MBA, visit csb.uncw.edu/emba.
---
Spring/Summer 2018 UNCW Magazine Published
June 19: We are proud to share the Spring/Summer 2018 edition of UNCW Magazine - check out page 27 for a feature on our E.M. West Award Winner, Rebekah Banks '18, and page 28 for a story on Dr. Barnes' research on customer delight and our new Sales Center!
---
Q2 Economic Barometer Newsletter Published
June 14: The Quarter 2, 2018 Economic Barometer has been published by the Swain Center for Executive Education and Economic Development. The Economic Barometer is a quarterly snapshot of local, regional and national economic trends produced by the Swain Center's regional economist, Dr. Adam Jones. His forecast for this quarter? The national economy is "red hot"!
For the full newsletter, as well as past editions, visit the Swain website.
---
CSB Human Resources Group Receives Prestigious Award from World's Largest HR Association
May 29: The Society for Human Resource Management (SHRM) has awarded a 2017-2018 Superior Merit Award designation to the UNCW SHRM student chapter for providing superior growth and development opportunities to its student chapter members.
The SHRM student chapter merit award program, which began in 1972, was created to encourage student chapters to require ongoing excellence in the following areas: student chapter requirements, chapter operations, chapter programming and professional development of members, support of the human resource profession, and SHRM engagement.
"As we move Together Forward, young professionals like these being honored at distinguished student chapters play a vital role in SHRM's success," said Johnny C. Taylor, Jr., SHRM-SCP, president and chief executive officer of SHRM. "I'm especially honored to thank this year's award winners because they offer excellent evidence that SHRM's future is indeed in good hands."
SHRM student chapters have the opportunity to earn an award based on the number of activities they complete during the merit award cycle, the most recent one of which lasted from April 1, 2017, to March 31, 2018.
Congratulations!
---
UNCW Accepted as Associate Member of the USCA
May 9: UNCW Center for Sales Excellence and Customer Delight has officially been accepted as an Associate Member of the University Sales Center Alliance. The USCA is a consortium of sales centers connecting university faculty members with many different backgrounds and areas of expertise. Together, these credible and innovative educators advocate for the continuing advancement of the sales profession through teaching, research and outreach. Per USCA's website, "Members of the University Sales Center Alliance have blazed the trail in sales education, helping thousands of college students develop into highly successful sales professionals and providing the talent pool for many of the nation's most successful corporations. Our vision is to be recognized as the international leader and standard bearer for increasing the prestige and credibility of the sales profession."
Find out more about the University Sales Center Alliance here.
---
CSB Grad Michael Parks Wins National Award
May 7: Michael Parks, recent Cameron School of Business grad, earned fourth place at Pi Sigma Epsilon's year-long Pro-Am Sell-a-Thon® sales competition held at PSE's 62nd annual National Convention. The convention took place April 9-13, 2018 in San Diego, CA. Congratulations, Michael!
Read the press release from PSE National here. More information on the CSB chapter of PSE can be found here.
---
Noah Miyazaki Wins 2018 Business Plan Competition
April 19: The Twelfth Annual Business Plan Competition, open to Cameron School of Business seniors in the Entrepreneurship and Business Development concentration, was held on April 13th. Thirty-six students submitted comprehensive business plans accompanied by oral presentations for their EBD 490 (Business Development and Commercialization) course. Each year, Dr. Steve Harper, professor of EBD 490, invites four students from the class to compete.
Noah Miyazaki, Will Reagan, Albane Juarez and Kendall Clayborne (seen left) were the finalists this year, with Miyazaki being awarded the grand prize of $1,300 for his business plan detailing a new type of surgical simulator. Each of the other finalists received $1,100.
---
Fifteenth Annual WITX Breaks Attendance Record
April 17: On April 10, the 15th annual Wilmington Information Technology eXchange (WITX) continued its trend of growing attendance and was recorded as the largest participation to date with 565 attendees and 35 exhibitors, a mixture of student and corporate members demonstrating their technology research. New to the event this year were two major virtual reality demonstrations featuring the projects of computer science students, as well as technology entrepreneurship discussion panels lead by Sean Ahlum from tekMountain and Diane Durance from UNCW Center for Innovation and Entrepreneurship.
The event's keynote speaker was Eric Boyette, CIO for the state of North Carolina. His presentation was extremely popular, raising the need to simulcast his talk to another room in the CIS Building due to demand.
WITX continues to be known as the largest one-day gathering of IT professionals in southeast North Carolina. Conference Chair, Dr. Tom Janicki, and the rest of the WITX team thanks our sponsors for their continued support of this exciting and successful event.